I asked for a TRUE FRIEND, and I was sent a PET!
FREE Gift with Every Order of $15 or More (excludes shipping & taxes)!


to
BarB's Petpourr
i!
Where you will always find Special Somethings
for Something Special Pets!
Because they're not just our pets,
And we're not just their owners,
but their caregivers, their guardians, their parents!

We have PHOTO, BREED and
GUARDIAN ANGEL BREED Tags,
plus YOUR FAVORITES, too

like Betty Boop, Tweety Bird, Hello Kitty & Harley
in both GumDrop

Tags and



Fancy Pants Fashion Bottle Cap
&


Jewelry Pendant ID Tags

!
And unlike most Pet Tag sites and Pet Stores offering
the same old "cookie cutter" aluminum tags,
we feature a wide
variety

of many

styles
of fun, fast and effective
INSTANT "DIY" (Do-it-Yourself) ID Tags
that you PURRsonalize.
Just look for this logo

on all our "DIY" tag pages!
From Reflector Tags, to Flashing PawPrint Tags,
and EVERYTHING in-between!
We have traditional crowd pleasers, such us our
St. Francis Medal and Tag Duo,
our St. Raphael "Heal my Pet" Medal
and our Sts. Francis/Anthony and Guardian Angel Medals, too!
There are Pet ID Tubes and Barrels with colors for every style!
While our Novelty Pet ID Tags are sure to bring a smile!
But we have some fun items
just for the "
BLING
" of it.
For pets who like to play DRESS-UP,
there's our Fancy Pants Locket ID Tags
and Fancy Pants Fashion Collars.
Pretty enough for you, but designed for them!
And our "No Excuses" Collar for those
who might not think collars are necessary . . .
until it's too late.
While our Adora-Bell & Cartoon Adora-Bell Charms
are sure to please, and our Training Whistles
help bad habits cease.

And for furkids you really want to SPOIL,
we have BIY (Bake-itYourself) Homemade Treats
easy to make with very little toil!
There are items for earthly and Rainbow Bridge Pet FurAngels, too!
So please enter, visit and PAWS awhile!
You may discover some special somethings
for YOUR something special pet!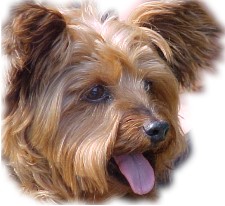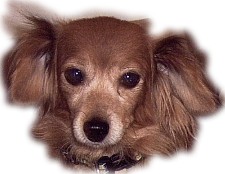 Dedicated to my wonderful TRUE FRIENDS, my Furkids!
Those who wait at the Bridge
and those who wait at Home for me!

We Gladly Accept
and All Major Credit/Debit Cards

and E-Checks

through PayPal**
FAST, FREE, SECURE!
**PayPal Membership is NOT Necessary to Pay through PayPal!

Why PayPal?
Because you don't know us.
So why should we ask you to share your most private of information with us?
We want you to feel safe and secure when shopping with our company.
PayPal makes that possible!

With PayPal, your online payment is processed by PayPal on their secure site.
Your financial information stays with PayPal.
Shop with Confidence!
BarB's Petpourri & IdentaPet are PayPal Verified.
And PayPal is
Or send Check or Money Order to:
IdentaPet, PO Box 97, Palmyra, NJ 08065
Please allow 7 - 10 BUSINESS days for e-checks &
Personal Checks to clear BEFORE items are shipped!
Your pets should be carefully supervised when wearing any and all collars and collar accessories -- tags, charms, blinkers, etc. Should items become damaged, they should be removed. Suitability of an item for your pet is the purchaser's responsibility. Seller cannot be held responsible for any injury or damage that may result from the use of any product we sell. By purchasing an item, buyer assumes full responsibility for its use.
Copyright ©

2006 - 2012

IdentaPet and/or BarBs Petpourri
. All Rights Reserved.

WARNING: Any unauthorized reproduction in any way, shape or form
of a copyrighted or otherwise protected item without the
expressed written permission of IdentaPet and/or BarBs Petpourri will result in
prosecution to the fullest extent of the law worldwide.